Best Pumpkin Beer From Local NYC Breweries
3 Pumpkin Beers For Halloween Hops
Next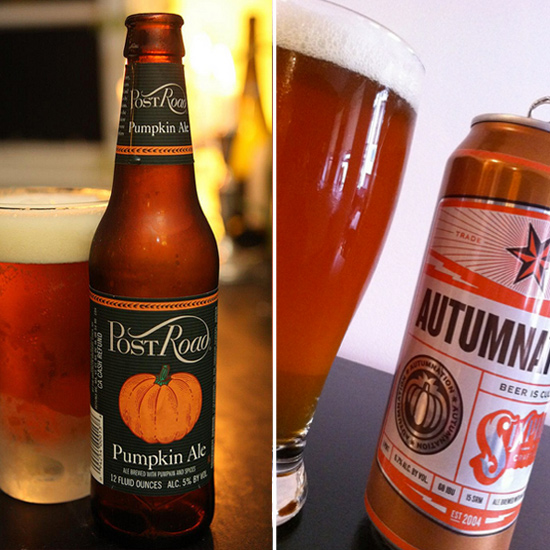 Blame it on seasonal flavor enthusiasm, but I've got a serious case of pumpkin for brains. Between servings of the city's best pumpkin pie and planning weekend escapes to countryside pumpkin patches, you'd think that the orange gourd cravings would stop there. They don't. Here are three pumpkin-infused ales from three local breweries, sure to give you a delicious Fall buzz and a perfectly timed dose of Halloween hops.
Post Road Pumpkin Ale from Brooklyn Brewery (79 N. 11th St., 718-486-7422) Hundreds of pounds of pumpkin have been blended into the mash of each batch for a flavorful orange amber mix, fragrant pumpkin aroma, "biscuity" malt center, and, like all things Fall, a crisp finish. The Brooklyn Brewery seasonal specialty is available now through November.
Autumnation from Sixpoint Craft Ales (40 Van Dyke St., 917-696-0438) With a name like that, how can you resist? To celebrate the turn of the seasons, Sixpoint has created the ultimate Autumn ale, brewed with pumpkin, ginger, and white pepper, wet-hopped with just-harvested Citra hops. According to the brewery, "it's a burst of fresh, seasonal spices trapped in a 16-ounce can."
Smiling Pumpkin Ale from Heartland Brewery (various locations) Back by popular demand, the Heartland's famous Autumn-colored beer is on tap through November. The ale is made with honey-roasted pumpkins and simmered with ginger, cloves, cinnamon, and nutmeg. Talk about a harvest treat!
Source: Flickr User ByronBrewer and Flickr User chefelf