Best Pumpkin Pies in NYC
Save Room For Thanksgiving Dessert — 5 Pumpkin Pies Worth the Food Coma!
Next
I hope I'm not the only one who places equal importance on Thanksgiving dinner's pumpkin pie closer as much as I do a moist turkey fresh from the oven, well-executed stuffing, and a great heaping helping of whipped mashed potatoes. Although it proves quite the portion control challenge, saving room for a big 'ol bite of that perfectly spiced and flaky crust pumpkin pie presents the just-right note to end your feast and begin your journey to a tryptophan-induced food coma land. Here are five city locales that make a mean pumpkin pie — the kind that will, in fact, make you push yourself to the very limits of dining sanity. Read on for all the details and make sure to add these sweet spots to your list of reasons to be thankful.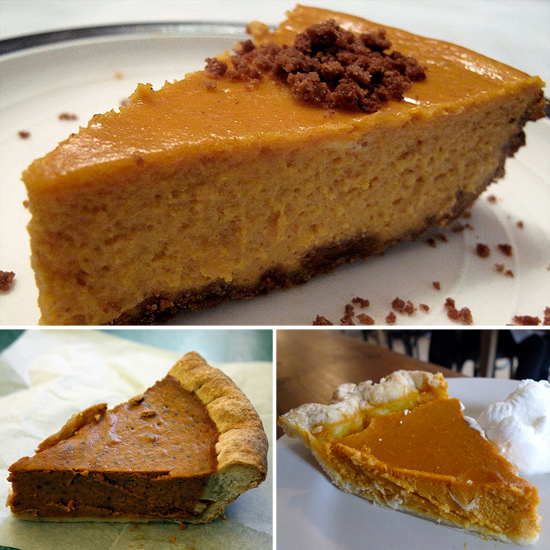 Source: Flickr User kathyylchan, Flickr User missswangy, and Flickr User kathyylchan