Dolce and Gabbana, Escada, David Yurman Samples Sales Start Today in NYC
Must Shops: Dolce & Gabbana, David Yurman, Escada, and More
Next
Looks like today marks another onslaught of big designer name sample sales (never something to complain about) so I hope you have your tax refund handy!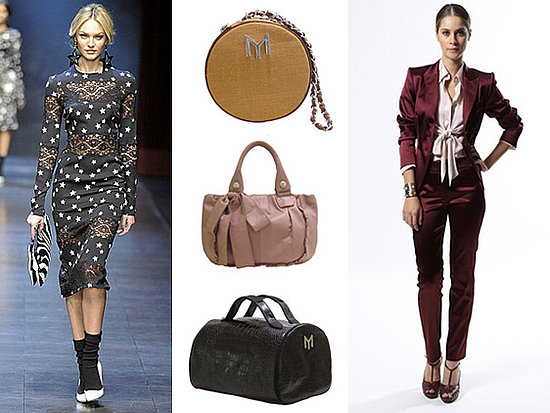 Dolce & Gabbana (123 W. 18th St., 4th floor) frees up its back stock by helping you fill your closet with its last season merchandise, starting at 9 a.m. today. No word on final markdown prices yet, but if we can take anything away from the brand's last sample sale, discounts will be up to 90 percent off. The sale will last through Sunday, March 27. Details: today, 9 a.m. to 11 p.m.; Friday through Saturday, 9 a.m. to 6 p.m.; and Sunday, 9 a.m. to 1 p.m.

David Yurman will be slashing prices on certain jewelry pieces today through Sunday at The Altman Building (135 W. 18th St.) Aside from the select discounts, 10 percent of today's proceeds will be donated to the Breast Cancer Research Foundation. Details: today, 3 to 8 p.m.; Friday through Saturday, 9 a.m. to 6 p.m.; and Sunday, 9 a.m. to 1 p.m.
Escada is discounting its latest collections by 90 percent, which means you can get your hands on some Italian threads without draining your bank account! Jackets, cocktail dresses, handbags, shoes, and gowns are all up for grabs, so hurry over to the Metropolitan Pavilion North (110 W. 19th St., 212-852-5446), starting at 10 a.m. today. Details: today through Friday, 10 a.m. to 7 p.m. and Saturday and Sunday, 10 a.m. to 5 p.m.

Looking for a colorful addition to your accessory collection? Check out Samantha Thavasa's (965 Madison Ave., 212-535-3920) fun array of clutches and purses. With accessories marked down up to 80 percent and all of the proceeds going toward the Japanese disaster relief efforts, there's no reason to not stop by. Luckily, you have until Saturday to scoop up some Samantha Thavasa for yourself. Details: today through Saturday, 10 a.m. to 5 p.m.
Don't forget to check out the United Bamboo, 3.1 Phillip Lim, and Hermès sample sales, too!
Source: Catwalking, Samantha Thavasa, and WWD