Fashion's Night Out Designer Event Details 2011 NYC
Fashion's Night Out Watch: Miss Piggy Will Be at Opening Ceremony and More
Next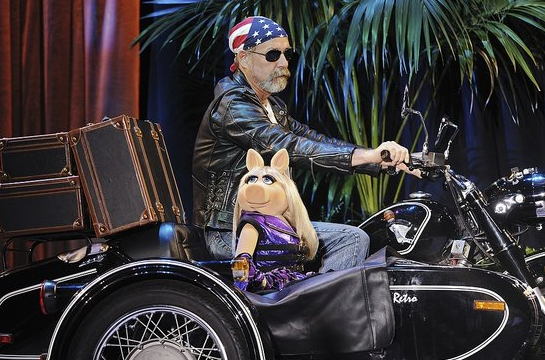 Three more events you should know about right now. The updates keep on comin'.
In Fashion's Night Out's short but rich history, Opening Ceremony has always reeled in a cool, eclectic group of designers and tastemakers for an evening of shopping shenanigans. And this year takes the cake. Miss Piggy will be making an appearance at Opening Ceremony's Ace Hotel location (1190-1192 Broadway, 646-695-5680) on Sept. 8 to launch the Muppets x Opening Ceremony collection. The fabulously fashionable pig is slated to pose for photos for adoring fans and general FNO public. Are you a believer in barnyard chic?
Alexander Wang will be holding court at his 103 Grand Street flagship store. Wang will be moonlighting as designer-turned-talent-show judge as contestants compete for a chance at some really sweet Wang loot. How can you qualify for his Fashion's Night Out talent show? Send a 30- to 90-second clip of yourself performing to info@alexanderwang.com by the end of this week. The talented finalists will take the "stage" on Sept. 8.
Donna Karan will host the launch of Marisa Berenson: A Life in Pictures at her 819 Madison Avenue storefront from 5:30 p.m. to 8 p.m. Of course, model Berenson will also be on hand to promote her book. Meanwhile, at the DKNY store at 655 Madison Avenue, you can fete NYC street style and the man that helped put it front and center, Bill Cunningham, from 6 p.m. to 11 p.m.
Click for more of our Fashion's Night Out picks, and start planning!
Source: Getty