Fashion's Night Out Event Details 2011 NYC
Fashion's Night Out Watch: All the Details You Need to Know
Next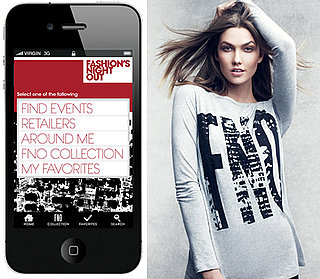 It didn't take long for Fashion's Night Out details and event listings to kick into high gear. Now, the official FNO site boasts its annual A to Z guide of designers and retail spots participating in New York's biggest shopping-themed night, so you can plot your evening accordingly. It probably wouldn't hurt to plan an escape route, too, just in case. The guide is massive and if you have the time to sift through it all, I applaud you. But for those of us that need to skim the top efficiently, here are the FNO highlights you need to know right now. Have an FNO pit stop to add? Leave a comment below.
Fashion's Night Out takes over the city Thursday, Sept. 8. Whether you plan on partaking in the festivities or sitting out this year's FNO madness, make sure you remember why there's a party going on in every department store and why there's a noticeable dearth in cab availability. Now that the date is committed to memory, let's get to the good stuff.
No word yet on what Opening Ceremony, Alexander Wang, and other major FNO personalities like Michael Kors and Diane von Furstenberg have planned! To stay updated on the latest, you can also download the official iPhone and Android app, which will make mapping your night out that much easier.
Source: Fashion's Night Out