Glee Gets Its Own Dance Workout Class at NYC Crunch Gym
Try This: Crunch Gym's Glee Club Workout
Next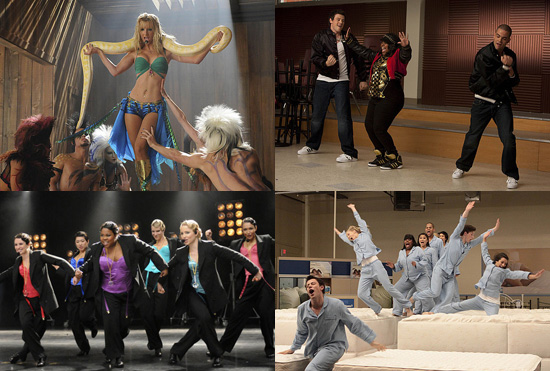 Fox TV show Glee has been MIA for weeks now — and if you're a Gleek like me, you're probably dying to see the comeback "Thriller" episode, set to air right after the Super Bowl on Feb. 6. Until then, I'll take my Glee kicks where I can get them, and last week, an ingenious opportunity presented itself. I tried out Crunch Gym's (113 Fourth Ave., 212-533-0001) Glee Club workout out of curiosity, desire to get my body in motion, and pure giddiness to dance and sing along to my favorite Glee renditions. Wouldn't you be convinced if you read this class description?
Get your inner Glee on in this hot new dance and vocal adrenaline workout featuring the all-star music and soundtrack from the hit TV show. Glee Club is where the music of Glee meets stylized dancing with hip hop and Broadway flair. Singing is not optional.
The 45-minute class kept me smiling the whole way through — there were even some laughs. Mostly because I am so uncoordinated and have a room full of mirrors to remind me. Humor aside, the combination of different dance styles — everything from salsa to hip hop to Broadway and a lot of jazz hands — ensured that we never stopped moving, gyrating, clapping, and breaking a sweat.
The instructors teach three short routines, all to different Glee tracks, and then end the class with a "final number" set to a showstopping tune. I loved that the instructors referred to our workout routines as rehearsals and then turned down the lights for the performance finale. The moves were easy to learn (not that I actually made them look good), and it's hard not to have a great time when you're dancing to infectiously fun music. Glee Club starts at 5:30 p.m. every Thursday. Gleeks, try it out whether you're a Crunch member or not.
Source: Fox