Hill Country and James Beard Foundation Burger Bunanza Offer Food Events Wednesday Night
Two Mouthwatering Foodie Events to Know About Right Now
Next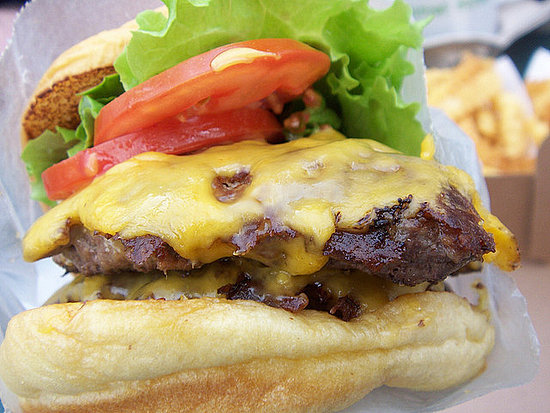 Texas Independence and a James Beard Foundation-hosted burger bonanza? What do these two tasty topics have in common? Clear out tonight's schedule and chow down at either of these events.
To celebrate 175 years of Texas Independence (let's be honest: we live in NYC, we're going for awesome Texas BBQ), Hill Country (30 W. 26th St., 212-255-4544) is offering ridiculously low prices on some of its menu items. Food specials include dry aged ribeye steaks, cupcakes, and $1.75 Lone Star long necks. Take it all in while listening to live music and don't forget about all the happy hour specials that will run from 3 to 6 p.m.

Burger fanatics, tonight's burger "bun"anza, hosted by the James Beard Foundation, will be heavenly. And good news: there's still time left to get your ticket ($125). The price may seem steep, but just look at the "who's who" of chefs that will be creating burgers especially for the bonanza. I spy Ivy Stark of Dos Caminos, Luke Holden of Luke's Lobster, Bobby Hellen of Resto, Hemant Mather of Tulsi, Galen Zamarra of Mas, and Abe Hiroki of En Japanese Brasserie — all NYC-based chefs representing an American "dish." The event will be held at the Beard House (167 W. 12th St.) at 6 p.m.
Source: Flickr User Burger Baroness