Interview With Rap Genius Founders Ilan Zechory and Tom Lehman
Meet the Boys of Rap Genius: BFFs and Rap Lyric Connoisseurs Livin' the New York Dream
Next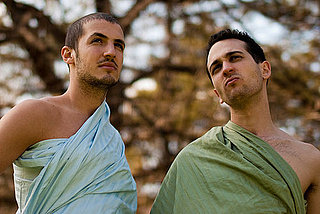 You hear these nightmare stories about crazy neighbors and psycho roommates in NYC and it makes you hesitant to be overly friendly or forthcoming with your building mates. What initially started off as a disastrous neighbor run-in turned into a considerable stroke of luck: the guys that lived above me were on the brink of creating a seriously cool website but first, needed to borrow a large pot for cooking dinner. Meet Ilan Zechory and Tom Lehman (pictured at left), two-thirds of Rap Genius, the wiki-style website that dissects and explains the meaning of your favorite rap lyrics. These two gentleman are an inspiring pair, not to mention hilarious, charming, and good looking. I know I'm not the only one that's curious to know how their successful rap lyric analysis site came to be, why they're wearing bed sheets, how to live in NYC on your own terms, and what they deem is the appropriate amount of Splenda in your coffee.
PopSugar NYC: When I met you guys, you had a bed sheets company called BombSheets.com . . .
Tom Lehman: We have a bed sheets company BombSheets.com and it's number one in the Google search results for "great sheets."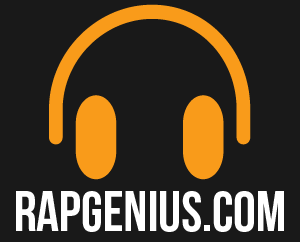 Ilan Zechory: But no one actually searches for great sheets. Isn't that weird?
PSNYC: What about for "awesome sheets"?
TL: No, not that either, too vague.
PSNYC: OK, from bed sheets to rap lyric analysis, how did Rap Genius come about then? Who thought of it?
IZ: We had these dreams, these manic, grandiose dreams of being baller entrepreneurs. And we thought that BombSheets.com was going to be our sipping martinis on an island, massive income, defeat the system business. Turned out not to sell that many sheets but it's still good. I use it.
TL: I use it, too.
IZ: You want to know the origins of Rap Genius? Basically, Tom got into the rap game a little bit later and he's also the computer programmer. He programmed the entire site.
PSNYC: What does "getting into the rap game a little later" mean?
IZ: When we were all 12 and 13 years old, we were listening to rap. Tom was listening to Dave Matthews Band. After college, Tom got into rap and has that programmer mentality so would listen to a track and ask, "what is this?"
TL: I just wasn't afraid to ask. Look at the site! That's the whole point, the whole thing. Now you don't have to hide anymore.
IZ: Mahbod [the third leading member of Rap Genius] started explaining lyrics to Tom and from there, the idea was born. We should make a site. We had all these dreams of quitting our jobs, starting the sheets business, starting our iPhone application for money transferring . . . And then of course, Tom's lark turns out to be the biggest thing.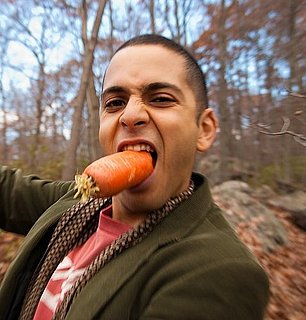 PSNYC: What about the third member of the Rap Genius tribe Mahbod Moghadam (pictured at left)? Where is he? What's his MO?
IZ: He lives in Berkeley right now. He runs all the social media; he has the most rap IQ out of anyone; he's the cult leader, the spiritual guru for all the people contributing to the site; and he drives the content.
TL: He has his on finger on the pulse of it all. Like this Odd Future Wolfgang Kill Them All thing, he really took charge of that and tracked them blowing up.
PSNYC: Now, explain The Rap Map.
TL: This was actually an idea sparked by our friend Dan Berger. I remember it vividly. We were on level 2M of the Yale Club (50 Vanderbilt Ave., 212-716-2100) and Dan asked, "what about a rap map?" I said, "hold on, I have to go to the bathroom." When I came back, we talked it out and built the prototype shortly after. The idea was to put every location ever mentioned in a rap song on a map, in a compelling visual way. Initially, it was just New York City. Then, all of the United States. Now, it's international.
PSNYC: Do you like working with your BFF?
IZ: Awww.
TL: This is a long story.
IZ: I remember when I had just started working with Tom but was also still working at Google, one of the girls I worked with said to me, "You love Tom, you guys have a great friendship, Tom's hilarious, but you have to be prepared to close your laptop on the friendship."
TL: Wow, was that the Google poet laureate?
IZ: That was kind of scary to hear. Now, we've worked together for a long time. There's definitely tension at times and then at other times, it's amazing where you're just hugging all the time and you're taking your shirt off to hug and get even closer. It's just a tribute to our friendship that we love each other so much.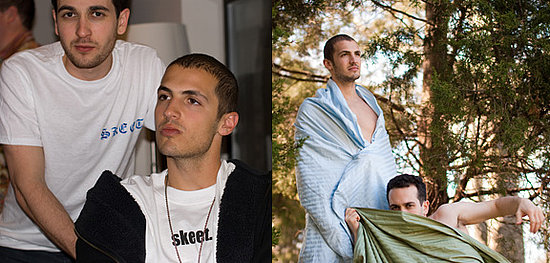 TL: But it's a roller coaster ride! Experiencing the highs and lows with someone you are friends with, the stakes are much higher. You can't just take out your bad with them. It's a tough balance.
IZ: Yeah and up until a few weeks ago, we were roommates, best friends, and co-workers. Crazy.
PSNYC: About that — how did you guys live in a three-bedroom apartment with only two people when you had quit your jobs and were working on a start-up?
TL: What's up!
IZ: Well, we each have side hustles . . . I was working at Google and Tom was at a hedge fund and the plan was to hold hands, jump off a cliff, quit our jobs together. But then what ended up happening was: I quit my job and Tom says, "I'm staying at the hedge fund one day a week." And he's an only child.
TL: Yes, I'm an only child with a one-day-a-week job.
IZ: And I'm a hypnotist.
PSNYC: You're joking.
IZ: No, I have an office on the Upper West Side, go to my website. It's real. I see clients Mondays and Fridays for hypnotherapy.
PSNYC: Tom, why don't you tell us how Ilan became a hypnotist since he regaled us with your Dave Matthews Band days?
TL: Well, I do ceramics and Ilan saw how my art was progressing . . . Anyway, in 2008, he started taking some classes, reading in-depth about it, and was intrigued by what is certainly the realest magic out there. When a guy on stage believes he's Lady Gaga, you have to wonder what's going on there. And Ilan was intrigued. The therapeutic aspect of it is also interesting, how you can change someone's behavior or curb a bad habit.
PSNYC: Is there anything else you guys have in the pipeline?
TL: Well, I did create the site Seamless Web Sucks. It's a combination of love of the service and a hatred of the interface. I stopped writing new posts but I still stand by it.
PSNYC: Favorite OG New York City music?
IZ: Cam'ron.
TL: Cam'ron.
IZ: You have to get Fabolous in there too!
TL: Purple Haze, the album. It inspired Rap Genius. Every track on that album is straight fire. "Family Ties" and "Killa Cam" really inspired us.
PSNYC: Favorite cup of coffee?
TL: Iced latte, dog!
IZ: We did like Open Pantry's (184 Second Ave., 212-677-2640) coffee but now we do iced lattes at Starbucks, one Splenda. Tom thinks I'm an idiot for using only one.
TL: You have to use two Splenda.
PSNYC: Other favorite Manhattan places?
TL: Liquiteria (170 Second Ave., 212-358-0300) and Citifitness (244 E. 14th St., 212-598-9800).
IZ: The Russian baths (268 E. 10th St., 212-674-9250).
TL: The Russians baths? Well, it's fun to talk about that one.
IZ: Shima (188 Second Ave., 212-260-6303) is the best.
TL: They have a great lunch special.
IZ: We loved Cafe Brama before it closed. The waitresses loved Tom, mostly because he would order every drink at once. Tea, virgin Bloody Mary, water, soda, coffee . . .
PSNYC: What about Brooklyn?
TL: Fatty Cue (91 S. 6th St., 718-599-3090) and egg (135 N. 5th St., 718-302-5151).
IZ: Tai Thai (206 Bedford Ave., 718-599-5556), it's a Thai place, really good. Oh, and The Bagel Store (247 Bedford Ave., 718-218-7244; 754 Metropolitan Ave., 718-782-5856)!