Jonathan Cheban Interview About Kim Kardashian, NYC Places, and More
Kim Kardashian BFF Jonathan Cheban Reveals His NYC Hot Spots
Next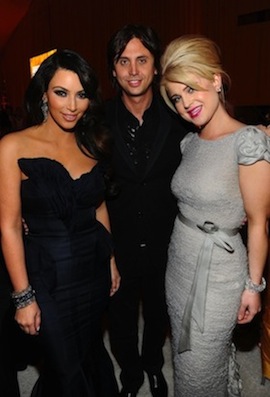 Jonathan Cheban wears many hats. As founder and CEO of Command PR, he's mastered consumer lifestyle and entertainment public relations. As Kim Kardashian's BFF, he's recognized as her sharp, witty confidante. As star of E!'s reality show The Spin Crowd, he's shown himself to be a driven businessman. Now, he's embarking on a new venture with social travel planning site Gogobot, where he'll be manning his own column "Places to Be." Cheban's travel tips are accessible to all, but more specifically, I wanted to get the lowdown on his top NYC destinations, whether it be for dinner, drinks, or his downstairs bodega. Cheban was in town for the Tribeca Film Festival, so I caught up with him. Curious to know what he'd do with 10 bucks at the deli or where he and Kim go when traipsing around the city? You've come to the right place.
PopSugar NYC: Congrats on your new gig as Gogobot correspondent. Since you're on the go and well-traveled, what about NYC makes you excited to come back? What is it that you miss most?
Jonathan Cheban: I love the energy in the city — all the people on the street, even the late night traffic! I miss the electricity of it all when I'm gone.
PSNYC: You've already listed [on Gogobot] club The Darby (244 W. 14th St., 212-242-4411), the new Dream Downtown hotel (355 W. 16th St., 212-229-2559), and restaurant-meets-club LAVO New York (39 E. 58th St., 212-750-5588) as must visits. Have another restaurant you want to recommend to PopSugar NYC readers?
JC: Beauty & Essex (146 Essex St., 212-614-0146) — Kim and I have had the ricotta crostini and lobster tacos. And I love the rib eye steak.
PSNYC: What about best brunch in NYC?
JC: Fred's at Barneys Madison Avenue (660 Madison Ave., 212-833-2200).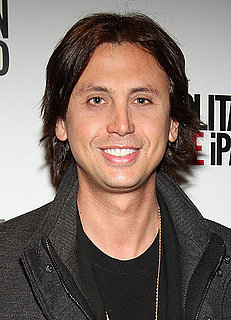 PSNYC: Where do you grab cocktails after a long day?
JC: Provocateur (18 Ninth Ave., 212-929-9036).
PSNYC: Where do you and Kim like to go when you're in town together?
JC: Nobu (105 Hudson St., 212-219-0500), Serendipity 3 (225 E. 60th St., 212-838-3531), and STK (26 Little W. 12th St., 646-624-2444).
PSNYC: What do you think is the best way to spend a Summer day in NYC?
JC: Drinking bellinis at Cipriani Downtown (376 W. Broadway, 212-343-0999) in SoHo and then taking a ride to Queens for The Lemon Ice King of Corona's (5202 108th St., 718-699-5133) peanut butter ice.
PSNYC: Switching gears now, what are your top picks for great shopping?
JC: Zara (various locations), Atrium (644 Broadway, 212-473-3980), and Barneys New York (660 Madison Ave., 212-826-8900).
PSNYC: Finally, here's our Pop challenge to you! You only have $10 to spend in your downstairs bodega, what do you get?
JC: Fiji water, Fage Greek yogurt (best ever!), and Ice Breaker gum cubes!
Source: Getty