Lady Gaga Headlines Good Morning America Summer Concert Series NYC
Lady Gaga Kicks Off Good Morning America's Summer Concert Series
Next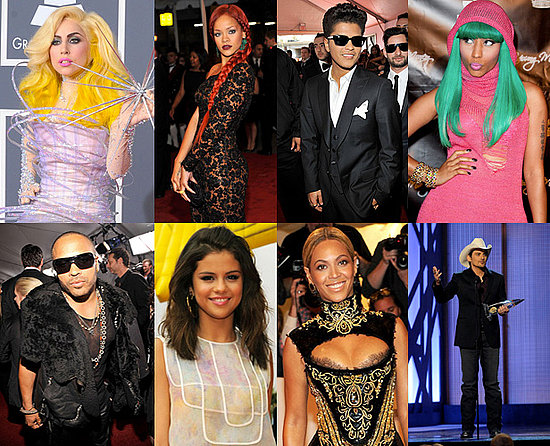 Pinch me. Good Morning America's just-announced Summer concert series lineup is too good to be true. For the third year in a row, GMA has arranged for a Summer-long music fest of high-profile recording artists to grace the stage at Central Park's Rumsey Playfield (enter at 69th Street and Fifth Avenue). To kick off the Friday concert series, Lady Gaga will perform songs from her new album Born This Way on May 27 bright and early. Unlike the rest of GMA's concerts, which are free and open to the public, Gaga's performance will be a ticketed event, so stay tuned for details.
Who else is slated to wake us up this Summer? So far, GMA has announced Beyoncé, Nicki Minaj, Jennifer Hudson, Florence and the Machine, Rihanna, Lenny Kravitz, Taio Cruz, Bruno Mars, Cee Lo Green, Selena Gomez, all 11 American Idol contestants, and Brad Paisley as featured guests. And that's just the tip of the iceberg. The morning show promises more artist and date announcements to come, which means I need to start going to bed a lot earlier if I want to get to the park by 6 a.m. every Friday.
Which performances are you most excited for? Will you pay to see Lady Gaga, or will you wait for the free concerts to kick in?