Mondrian SoHo Rooftop BBQs by Chef Sam Talbot
On Our Radar: Monday Night BBQ Series at the Mondrian SoHo
Next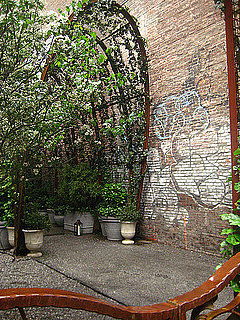 In case you're starting to feel that preemptive dread that Summer is slipping away, here's a quick and tasty pick-me-up. Starting next Monday, Aug. 15, Chef Sam Talbot will launch a weekly Monday night BBQ series at the Mondrian SoHo's (9 Crosby St., 212-389-1000) chic penthouse rooftop. Soak in the gorgeous downtown vantage point views of Manhattan, and then get down to business.
Order from a stocked selection of beer, wine, and signature Kanon cocktails. While quenching your Summer thirst is very important, you know the main reason you'll be venturing to these parts is for the grub. I hope the sight of Chef Talbot at the helm of the grill will induce food flashbacks of my dad out in the backyard flippin' burgers — ah, nostalgia and major noshing all rolled into one! Expect Talbot's signature fish tacos; Mexican corn with cojita cheese, lime, and espelette pepper; marinated chicken thighs with lemon, dijon, and chilled macaroni salad; and spicy Italian sausage on a pretzel bun with spicy mustard and pickled onions, all to be hot off the 'cue. To balance out the grilled goods, you can also opt for an heirloom tomato salad with opal basil, red wine vinaigrette, and ricotta salata.
Mondrian BBQ Mondays will kick off next week, starting at 6 p.m., and ending at midnight. Parting thoughts? You don't need to be a guest of the hotel. There's no entry fee. And, oh yeah, it's cash only.
Source: Flickr User JaqYouUp