NYC Valentine's Day Low-Key Bars and Restaurants: Rue B, 10 Downing, barmarche, and More
Valentine's Day 2011: For the Low-Key Couple
Next
For you and your SO, Valentine's Day may not be a day for over-the-top overtures of love, glitz, and glamour (if it is, check out my romantic recommendations). Nevertheless, it's nice to spend the evening with your paramour doing low-key, fun, couple-y things. If you're opting for a more casual outing, here's a rundown of places to drink, dine, and canoodle — without the high maintenance or strict dress code.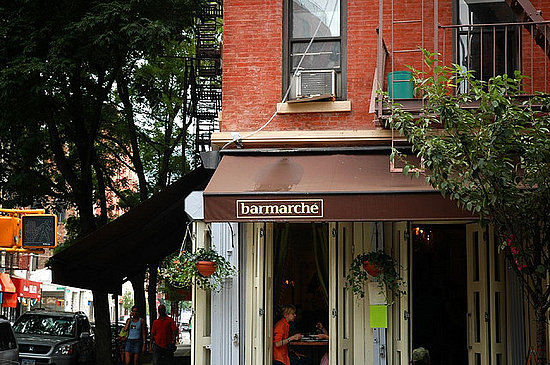 Drink Meet up after work at Rue B (188 Avenue B., 212-358-1700) for its romantic ambiance, cozy setting, and live jazz. Too far into the East Village for you? Try out these bar scenes for an equally low-key but intimate pre-dinner drink: Barmarché (14 Spring St., 212-219-2399, pictured above), 10 Downing (10 Downing St., 212-255-0300), Death & Co. (433 E. 6th St., 212-388-0882), and Employees Only (510 Hudson St., 212-242-3021).
Eat Whether you're in the mood for even more dim lighting, hearty food, or just a fun food environment, these restaurants are all good starting points: Bianca (5 Bleecker St., 212-260-4666), Hill Country Chicken (1123 Broadway, 212-257-6446), Il Buco (47 Bond St., 212-533-1932), Market Table (54 Carmine St., 212-255-2100), and The Spotted Pig (314 W. 11th St., 212-620-0393).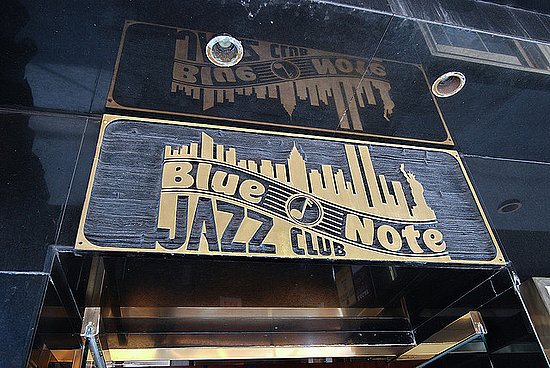 Aprés Dinner Catch a midnight showing at the Landmark Sunshine Theater (143 E. Houston St., 212-330-8182), make a reservation at Blue Note (131 W. 3rd St., 212-475-8592) to see the McCoy Tyner Trio, along with Jose James, play and sing the ballads of John Coltrane and Johnny Hartman's 1963 recordings, or do the most low-key thing of all: call it night and snuggle up in the warmth of your own home.
Source: Flickr User xymox and Flickr User flickr4jazz