NYC Valentine's Day Trendy Restaurants and Bars: Vandaag, Bell Book and Candle, Eataly, Kin Shop, and More
Valentine's Day 2011: For the Trendy Twosome
Next
Nothing's too cool for you and your man — so put your love on display at the newest, most talked about scenes. This Valentine's Day isn't just about great drinks and to-die-for food; it's also about hitting up New York's trendiest joints. Because keeping up with this city is a serious labor of love.
Drink Have a drink and scope out the crowd at any of these trendy spots: Betel (51 Grove St., 212-352-0460, pictured below), Macao Trading Co. (311 Church St., 212-431-8750), or Goat Town (511 E. 5th St., 212-687-3641).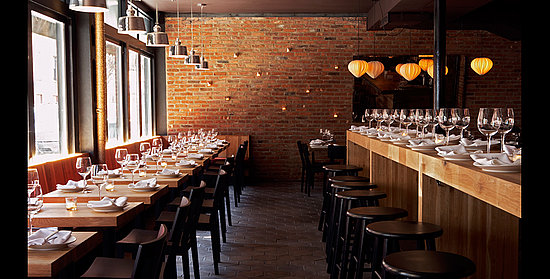 Eat Make a beeline for the month-old West Village restaurant Bell Book & Candle (141 W. 10th St., 212-414-2355) — there are 16 "shareable" dishes being specially prepared for Valentine's Day, like crispy fried oysters, lobster tacos and chorizo cornbread stuffing, and mini ice cream sandwiches. If you're feeling frisky, try booking the secret room (that can only accessed by a fake wall) in advance; there, you can practice your snuggle-eating multitasking.
Other trendsetter options? Visit East Village newbie Vandaag (103 Second Ave., 212-253-0470, pictured below) for a sleek, minimalist vibe and a vibrant menu of Northern European dishes. Or spice things up at Kin Shop (469 Sixth Ave., 212-675-4295), the sister and neighbor to Thai restaurant Perilla. The dishes here are contemporary and reinterpreted takes of traditional Thai cuisine, which makes the eating experience fresh and new.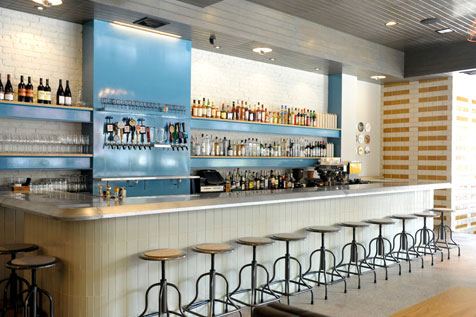 Aprés Dinner I have a hunch that Mario Batali's Eataly (200 Fifth Ave., 212-229-2560) won't be going out of style any time soon. The Italian desserts are rich, decadent, and begging to be eaten. Just take a peek below. Of course, you can also hit up perennial cool favorites Momofuku Milk Bar (207 Second Ave., 212-777-7773), Spot Dessert Bar (13 St. Mark's Pl., 212-677-5670), or Cafe Lalo (201 W. 83rd St., 212-496-6031).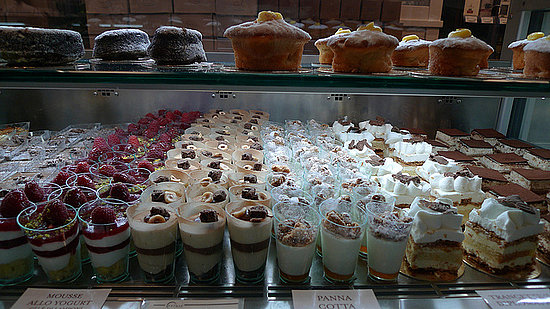 Source: Flickr User Nathal, Betel, and Vandaag