New Equinox Gym Classes Torch and Thread for NYC Monday Detox
Monday Detox: Two New Equinox Classes to Get You Moving and Motivated
Next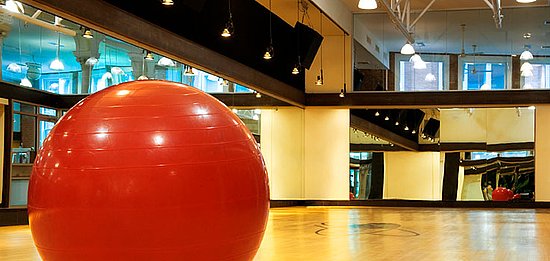 Maybe it's a little overdramatic to blame today's slow-movin' blues on daylight savings or remnants of a St. Patrick's Day hangover, seeing as both those things should have worn off by now. Whatever it is that's making you feel like molasses, not to fear! Equinox (various locations) just debuted two new group fitness classes, Torch and Thread, both guaranteed to get you moving and motivated. A little turned off by the names? So was I. As you know, I'm much more partial to friendly sounding, Glee-themed workouts. But Equinox always delivers great fitness results so I couldn't resist throwing myself into the fire. To get a quick rundown of what to expect from Torch and Thread, .
Inspired by Hassan Yasin's unique fitness training program Bartendaz, Torch has been cultivated into an exclusive Equinox class with the help of fitness expert Juan Carlos Santana and Yasin. The 60-minute group workout follows the three Rs: outReach, roll out, and reflection. In layman's terms, there's a warm-up followed by core Bartendaz techniques, strength training using only body weight, and intense endurance training using medicine balls and brotherly bands. The natural succession of movement will keep you sweating but it will never inflict harmful strain on your body.

Under the guidance of Equinox's group fitness manager Robert Sherman, Thread has newly emerged as a holistic way to work on muscle and tissue alignment. Sherman has been perfecting the art of Thread for more than 10 years, and now it's officially on the schedule and here for you to utilize. The 75-minute class is aimed at unlocking muscle inhibition so that you move better. To "unlock" your muscles, Thread abides by four core steps: activation, integration, reaction, and recovery. It may seem or sound lofty but the end result will help you make the most of any disciplined workout, like yoga, Pilates, boxing, studio cycling, and cardio.