New Shopping Destinations Like Dash Boutique in SoHo and Buffalo Exchange in Chelsea Open
This Week: Shop (Openings) 'Til You Drop
Next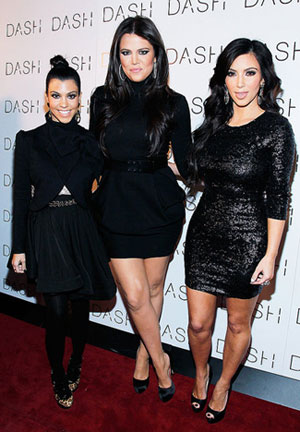 Just what SoHo needs: more stores! I'm not complaining, though — where retail therapy is concerned, the more the merrier. This week (I'm using the seven-day week loosely here), NYC welcomed at least four more fashionable posts, three of which are within a one-block radius of each other. Where will you be shopping this weekend?
Dash (119 Spring St.) If you were downtown Wednesday night, you probably heard the crazed swarm of crowds outside Kourtney and Khloe's newest Dash location, yelling for the three Ks. Chances are, there's still a solid layer of fans lining the store; thus, I haven't had a chance to properly scan it. Dash sticks to a simple black-and-white color scheme and keeps a consistent inventory of Kardashian classics like 7 For All Mankind, Alice + Olivia, LnA, Mara Hoffman, Kova & T, and Kill City, so we can expect much of the same with perhaps a touch more sophistication.
Dr. Martens (148 Spring St., 212-226-8500) took its place on Spring Street's fashion row on Oct. 25, but Wednesday marked its official opening. For anyone who rocks the Docs (or has a hankering for a '90s revival), this is your mecca. I bet you didn't even realize half the styles Dr. Martens offers: rainbow floral, two-toned, solid hues, polka dots, heeled and buckled, and tartan plaid. They're all here for your boot-wearin' pleasure.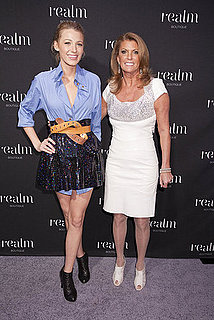 Realm Boutique (98 Greene St., 212-334-9600) Even the fashion-educated will learn a thing or two at Randi Jacobson's avant-garde boutique. The space houses more unknown than well-known European designers. You'll recognize Thierry Mugler instantly, but the point is to discover emerging talent like Alexis Mabille, Aida Barni, and Martin Grant. Jacobson has a particular soft spot for designer Jean Claude Jitois, who is heavily featured and hosted last night's launch party, alongside special DJ guest Alexandra Richards. Oh, did I mention Blake Lively showed up to toast the opening? (Pictured at right with Jacobson.) Don't let the modern design and couture vibe intimidate you. Once inside, you'll feel as if you're in your best friend's closet — if your friend had racks of well-edited European wardrobe pieces.
Buffalo Exchange (114 West 26 St., 212-675-3535) You read correctly. As of Oct. 30, Buffalo Exchange opened its doors in Chelsea, inviting a new set of thrifting fiends into its mish-mash haven of vintage and used clothing and accessories. The store has hunkered down conveniently near the Fashion Institute of Technology and kept a kitsch decor inside and out. From the exterior, you're greeted with an ornate metal period front; on the interior, say hello to a warm palette inspired by vintage travel postcards, blue-green ceilings, and well-loved hardwood floors.
Source: Getty Images and Billy Farrell Agency