Order Pumpkin Pie From 'wichcraft — Just in Time For Thanksgiving Dessert!
Fresh FYI: Give Thanks for 'wichcraft Pies
Next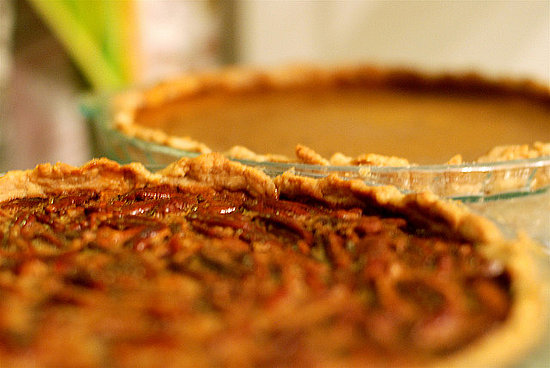 Not all of us can be whizzes in the baking department or have the time to exercise our Betty Crocker talent. Thankfully, we have help from the likes of Momofuku Milk Bar and now 'wichcraft. Tom Colicchio's sandwich service has whipped up a simple seasonal menu of signature pies: apple crumb, pecan, and pumpkin with graham cracker crust ($22/pie, serves six to eight), available to preorder online now. The creation of these pies are no joke. 'wichcraft is gathering up fresh, local ingredients from prime greenmarket vendors — honey from Twin Spruce Apiaries, flour and oats from Cayuga Pure Organics, butter and cream from Ronnybrook Farm, and crispin apples from Red Jacket Orchards — to give each dessert an authentic slice of homegrown goodness. If you're feeling fancy, order some vanilla ice cream á la mode ($6/pint) to top off what will be an already tasty, tasty treat.
You can also order at one of 'wichcraft's 14 New York locations or call it in, 212-780-0577; pick-up and delivery will take place on Nov. 23 and 24, just in time to give even more thanks!
Source: Flickr User Cameron Nordholm