Ralph Lauren Home Sale, Beauty and Essex Brunch, and NYC Oscar Night Parties to Attend This Weekend
Weekend Tips: Beauty & Essex Brunch, Oscar Night Celebrations, and Ralph Lauren Home Sample Sale
Next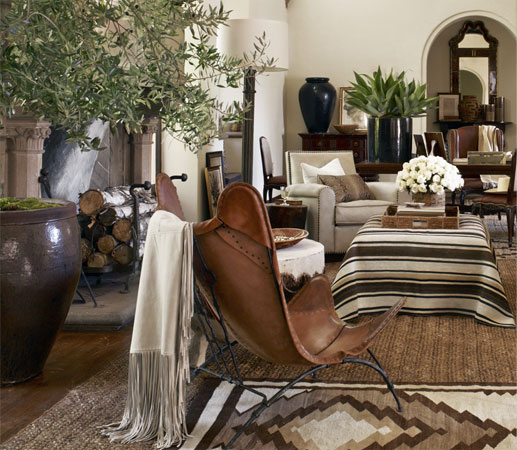 This weekend, Sunday is where it's at. Try out Beauty & Essex's new brunch menu, watch the red carpet Academy Awards, and pick up some discounted home decor goods from the Ralph Lauren Home sale.
Chances are, Beauty & Essex (146 Essex St., 212-614-0146) will be packed with its previous night's revelers for its newly minted (as of Sunday) brunch option. Now, you can dine there when the sun's up, although that doesn't mean the indoor antics won't be the same. The chandelier will still be swinging and the champagne (now, mimosa-fied) will still be flowing. Get your Oscar celebrations underway as soon as you wake up.

Shop the Ralph Lauren Home (110 W. 19th St., 718-747-1656) sale this weekend. Furniture, home lighting, decorative pillows, vintage and antique home goods, and home accessories will be heavily discounted until Monday, Feb. 28. See that photo above? If you fancy your apartment to look similarly RL'd and Americana chic, visit the Metropolitan Pavilion North sample sale venue right away.

Most importantly, don't forget to reference our roundup of Oscar night soirees (both casual and classy) to attend. Make it a get-off-the-couch kind of awards night!
Source: Ralph Lauren Home