Roberta's Pizza Offers Best Brunch in Bushwick
Best Brunch I've Ever Had: Roberta's
Next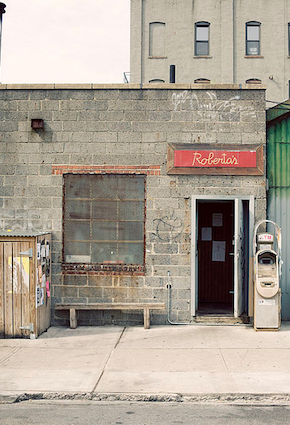 It may not look like much from the outside, but a good foodie knows it's really about what's happening inside. On that front, Roberta's (261 Moore St., 718-417-1118) is killin' it in its red-brick pizza oven, behind the bar, and in the kitchen. But it's definitely not the type of establishment that entices you visually from its entrance (pictured at left).
For three years, Roberta's has not only convinced pizza lovers to travel to this industrial part of Bushwick for a pie, but it has converted said lovers into full-blown repeat customers. I decided to indulge in a Roberta's brunch this past Saturday to taste-test the menu selection outside of the pizza choices. Although, let's be honest, I ordered pizza, too.
Final verdict? Roberta's delivered one of the best brunches I've had in recent memory. The fare was unbelievably fresh (herbs and assorted veggies are grown on the premise!), flavorful but never too overdone. To wash it all down, I paired my meal with an ice-cold Blue Bottle concoction, and the caffeine fix got even sweeter when it was served to me in a country-cute mason jar. While you probably already viewed Roberta's as a great pizza and drink spot, it's definitely time to add it to your must-brunch-at locations ASAP.
What I ordered:
Roasted potatoes with pork hash, $5
Bacon, egg, and cheese on a buttermilk biscuit, $6
Hot wings with blue cheese and celery, $12
Sticky buns, $3
Ricotta pancakes with brown butter and maple syrup, $10
The Bee Sting pizza (tomato, mozzarella, honey, basil, sopressata picante), $14
Beastmaster pizza (tomato, mozzarella, gorgonzola, pork sausage, capers, red onion, and jalapeño), $17
Calzone (tomato, mozzarella, prosciutto cotto, and mushrooms), $13
Blue Bottle's New Orleans-style iced coffee, $4
Blue Bottle iced coffee, served New Orleans style, in mason jars.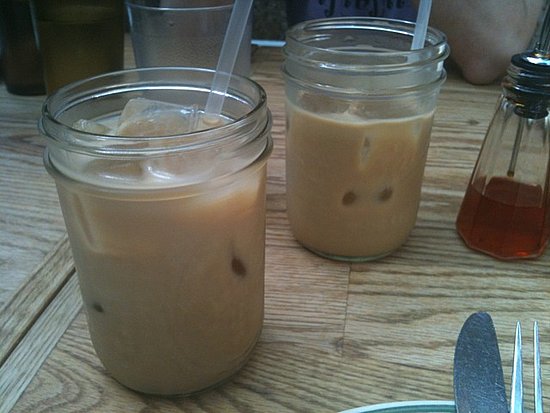 The Bee Sting in all its glory (before it was demolished).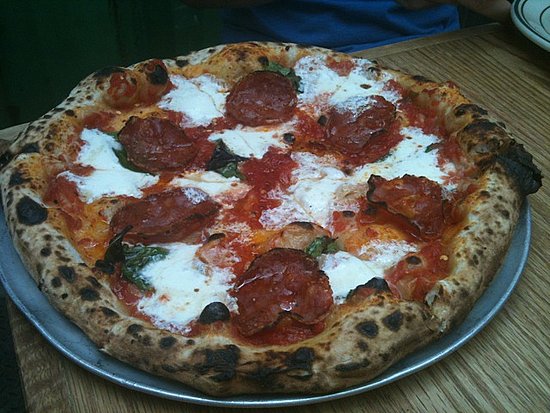 The calzone was insanely good — I almost forgot to photograph it before it was gone. The prosciutto was sliced perfectly, and the bread was just doughy enough without going overboard.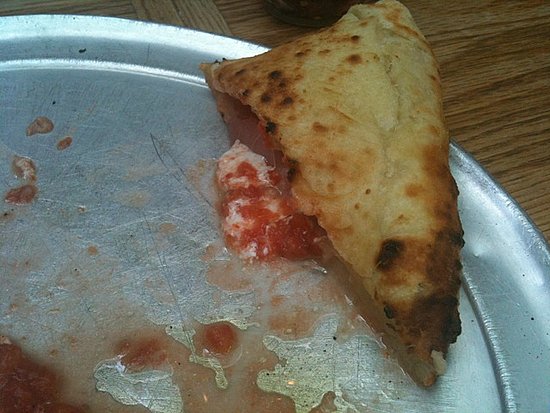 Sticky buns for brunch dessert.
Roasted potatoes with pork hash was a great choice for a side to be shared.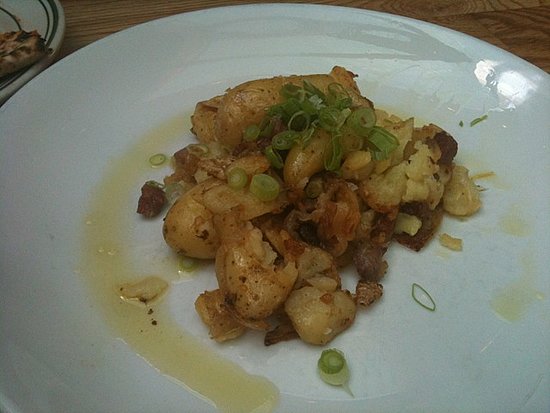 The Beastmaster.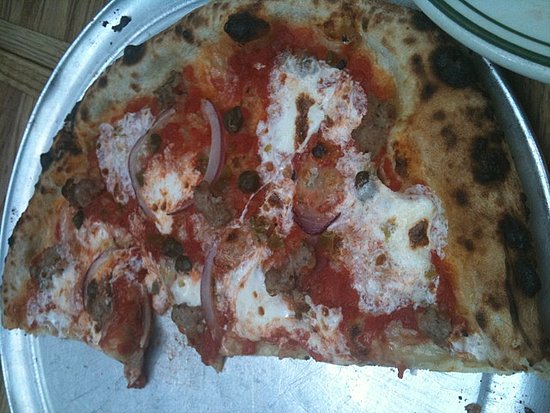 Hot wings for a spicy "snack."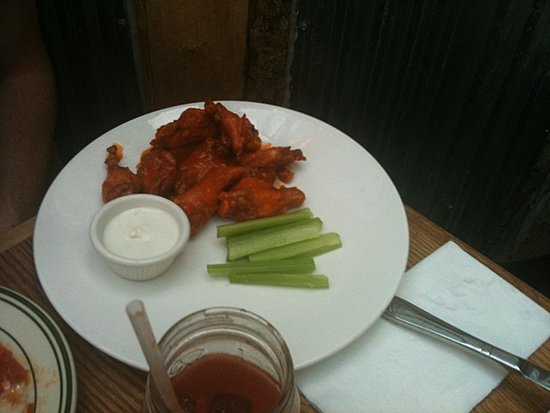 Source: Flickr User Ultrateg