The Sartorialist Scott Schuman Interview NYC
The Sartorialist Reveals His Father's Day Picks, the Perfect Street Style Equation, and More
Next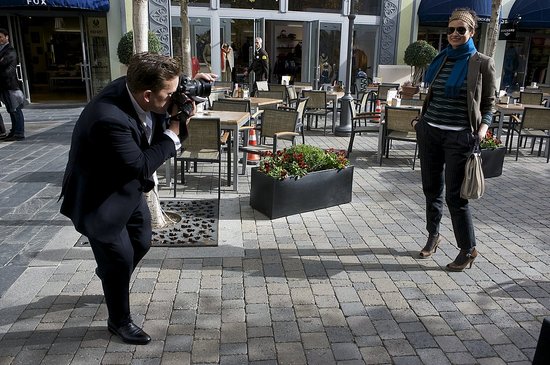 Last night I stopped by the Kiehl's flagship store (109 Third Ave., 212-677-3171) for the launch of New York City-based street style photographer Scott Schuman's — better known as The Sartorialist — limited Father's Day edition Kiehl's dopp kit for men. Designed in conjunction with Italian brand Luca Roda, the idea was to pair Schuman's favorite Kiehl's products with a functional, sleek case fit for super dad. In addition, he shot an exclusive photography collection of New York dads and their children at Bleecker Playground, which adds a real and raw emotional component to the entire endeavor. Since Schuman, the father of two daughters, is arguably one of the world's most influential photographers and bloggers, I wanted to get the behind-the-lens scoop on his Father's Day gift suggestions and learn more about the man that captures some of New York's most effortlessly stylish residents while still managing to do his share of dad duties.
PopSugar NYC: Since you're debuting a Sartorialist-designed Kiehl's kit for men, just in time for Father's Day no less, what do you think is the best gift a New York dad can get?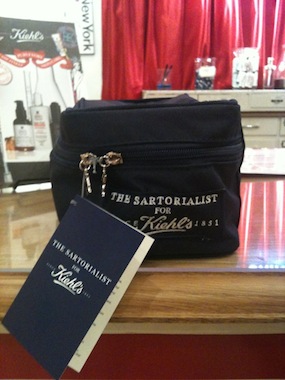 Scott Schuman: Play with your kids. My interest in doing this, aside from designing The Sartorialist bag, was to do a photography project that would promote Father's Day. It was a huge selling point for me. I was a stay-at-home dad for two years, and I have a great relationship with my kids. When you watch the stay-at-home dads on TV like Homer Simpson, they give us such bad reputations. They're portrayed as goofballs, never really paying attention. And as you'll see in the photographs, that's not true. A lot of these dads are really learning how to connect with their kids, play with them, and I wanted to capture that interaction. I don't even know if they're necessarily beautiful, but I do think they are beautiful moments. The photographs express that.
PSNYC: What are your favorite neighborhoods or street corners for spotting your stylish subjects?
SS: All over — that's why I ride my bike now more than I walk. That way I can cover more ground. I just jump on my bike and end up in Williamsburg. And then two hours later I'll be at FIT or even farther uptown.
PSNYC: What part of the city has the highest concentration of chic, Sartorialist-worthy New Yorkers?
SS: There's a bunch of places, but you have to qualify that with another question — where's the highest level of people in an area where you're actually going to get good shots? You can go stand outside Ralph Lauren on 650 Madison and there's all kinds of stylish people around. But the backgrounds aren't good, the buildings are so tall and generic looking, the lighting is not good, and there's too much traffic on the street. For me, it's finding somewhere I want to shoot and then trying to make an interesting photograph out of it.
PSNYC: So where are some of your favorite NYC backdrops then?
SS: Downtown, Harlem, Brooklyn. I just spend my time on my bike, coasting. It's the unknown that's so fun. You can turn any corner and boom, you have your shot. I just photographed a girl on the corner of Lafayette Street, right by The Puck Building (295 Lafayette St., 212-993-5858). Actually, I had stopped to get a closer look at somebody else but when I turned my bike, I spotted this girl standing under an air conditioning unit with a big blue NYPD barricade in front of her. There were so many New York things around her, it was a perfect moment. I had to shoot it.
Don't forget to check out The Sartorialist For Kiehl's Father's Day digital campaign on Facebook!
Source: Getty