What Is the Best Fitness Class in New York City
Weigh In: What Is Your Favorite Workout in the City?
Next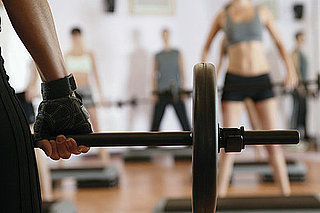 All right, gym rats, I know you have an opinion about this one. Every week, we ask you for your city know-how: everything from florists and margaritas to sustainable style and farm-to-table restaurants has already been rounded up for our newly minted Pop 5 column.
This week, I'd like to know your favorite way to burn calories, stretch your limbs, and expend your energy in a gym class setting. Fitness classes are so subjective to the type of workout you're looking for, the problem areas you're most wanting to target, and the gym you belong to. So tell me, what's the class that keeps you in shape and coming back for more? Maybe it's a core fusion session at Exhale Spa? A spin class at Fly Wheel? A six-pack attack class at David Barton Gym? Or the new Torch class at Equinox? Personally, I need to be musically stimulated to the point where I'm being tricked into working out. Thus, my love for Crunch's Glee Club workout knows no bounds. It's 45 minutes of mildly sweaty, singalong, silly dancing fun. Let me know what your favorite workout in NYC is — in a comment below, on Facebook, Twitter, or private message me!
Source: Thinkstock