Whole Foods Tribeca Sells BluePrintCleanse Juices
BluePrintCleanse Comes to Whole Foods Tribeca — Juice Enthusiasts Rejoice!
Next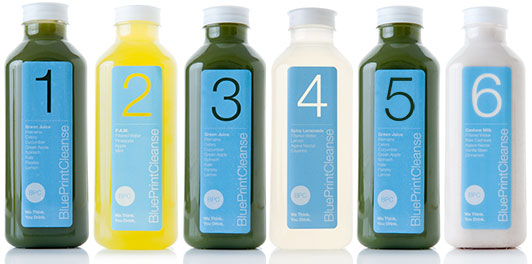 BluePrintCleanse's sought-after juices couldn't have made a more well-timed debut at Whole Foods Tribeca (270 Greenwich St., 212-349-6555). As I mentioned earlier this week, the Fashion Week folk live for the liquid diet — and while I'd like to believe that we all could survive on cocktails for a week straight, it doesn't seem like the smartest idea. So before you head to the Lincoln Center or to Milk Studios for back-to-back shows, take a slight detour to Whole Foods Tribeca, where the signature BluePrintCleanse juices are sold exclusively. Choose from the green vegetable juice, the spicy lemonade juice, the beet red juice, and other similarly zesty, healthy flavors. For the rest of the health-conscious New Yorkers, it's just great to have a retail outlet where you don't have to buy the juices in bulk. This time 'round, we can pick one up for those liquid diet days or when we're due for a much needed detox, like say, post-Fashion Week? You can have your juice and drink it, too.
Source: BluePrintCleanse