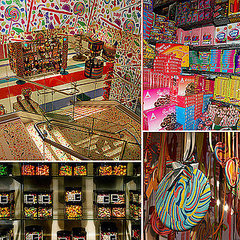 Marisa Tom

| October 10, 2011 10:00 am
Candy cravings are par for the course, but around Halloween time, it's practically blasphemous not to partake in the sweet stuff. Since we're past the days of trick-or-treating door to door, we might as well go straight to the sugar source — nine different sources, that is. Have a sour worm addiction?
Read More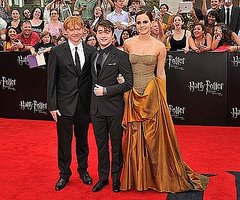 Marisa Tom

| July 12, 2011 10:00 am
Yesterday's heat was no match for Harry Potter fans camped out at Lincoln Center for the Harry Potter and the Deathly Hallows Part 2 premiere. And it got me thinking: not only is this the last time we'll witness the franchise madness (final film in the series!), but for a lot of us wannabe wizards, these fanciful movies and the recognizable trio to go with have been in our periphery for more than 10 years. Despite any hangups you may have about the world of wizardry, I think a decade of Harry Potter is deserving of a butterbeer toast and six New York-ified ways to celebrate all things awesomely magical.
Read More