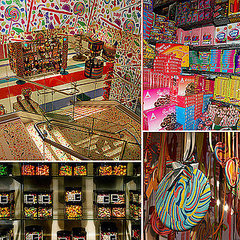 Marisa Tom

| October 10, 2011 10:00 am
Candy cravings are par for the course, but around Halloween time, it's practically blasphemous not to partake in the sweet stuff. Since we're past the days of trick-or-treating door to door, we might as well go straight to the sugar source — nine different sources, that is. Have a sour worm addiction?
Read More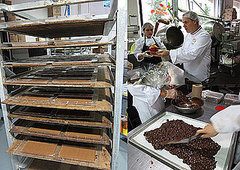 Marisa Tom

| September 22, 2011 10:00 am
Remember the decadent chocolate waterfalls coursing into a chocolate-ified river in Willy Wonka & the Chocolate Factory? Pair that kind of dessert intensity with one man's passion and a cacao bean-shaped factory to create the cocoa-based goods. Let's just say, it was a chocolate lover's dream come true to spend the morning with Mr. Chocolate himself, learning to make, mold, and decorate a variety of chocolate confections, inspired by Fall and Halloween.
Read More