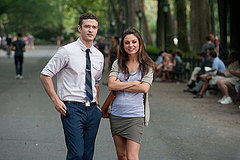 Marisa Tom

| July 14, 2011 1:25 pm
Friday, Justin Timberlake and Mila Kunis officially grace theaters nationwide in their new romantic comedy, Friends With Benefits. From the title, you can glean the film's premise, which addresses the tricky question of whether a man and woman can sleep together and be just friends. Personally, if my best guy friend looked like Timberlake, I can guarantee I wouldn't want it to be strictly friendship, but, hey, that's me.
Read More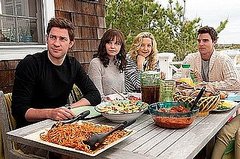 Marisa Tom

| May 6, 2011 1:45 pm
Today, author Emily Giffin's best selling novel Something Borrowed officially debuts in theaters nationwide. The film version features Kate Hudson, Ginnifer Goodwin, John Krasinski, and dashing newcomer Colin Egglesfield in a surprisingly laugh out loud and at times heart-wrenching portrayal of love and friendship. Although our sister BuzzSugar may not agree!
Read More