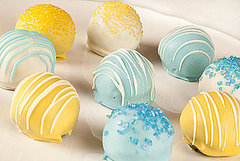 Marisa Tom

| March 29, 2011 7:40 am
Bite-sized bliss? It does exist. The ladies of Twelve Oaks Bakery — Caroline Saudek and Katherine Coyne — masterfully whip up batch after batch of addictive, mouthwatering mini desserts.
Read More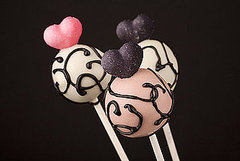 Marisa Tom

| February 14, 2011 8:00 am
More cute cakes than you can shake a stick at. Whether or not you've tasted the latest confectionery trend, New York Cake Pops delivers with adorably delicious bite-sized cake balls, daintily placed atop a lollipop stick. Simple as that.
Read More